The paradise project ultimately considers life in a paradise. It examines how the Caribbean paradise was created and its tumultuous history with escape and escapism, in addition to the ways in which it's inhabitants engage in their escapist fantasies and the people who use the paradise as an escape.
Through writings, performances, and visual experimentation through digital collages, animated videos and immersive ways of viewing and experiencing the project in its various settings, this latest body of work not only gives a voice to the inhabitants living in seeming perfection, the landmasses that parade a colourful plume to cover their past darkness and the people who come to gawk at it all, but it also tackles the environmental erasure of small island states and the subtle underground queer culture of the Caribbean.
Created and performed during the Colleen Lewis Research/Writing Residency at Fresh Milk Barbados, A Paradise Escape? is a recent work that is both a continuation on a previously explored theme, "How to Escape from Paradise", and the inspiration for further experimentation in other media.
The piece is performed through the voices of the Island, the Tourist and the Citizen as they reflect on their past and present romantic entanglements. Their story mirrors the development of the Caribbean and its transformation from a "savage land" into a lush tropical paradise.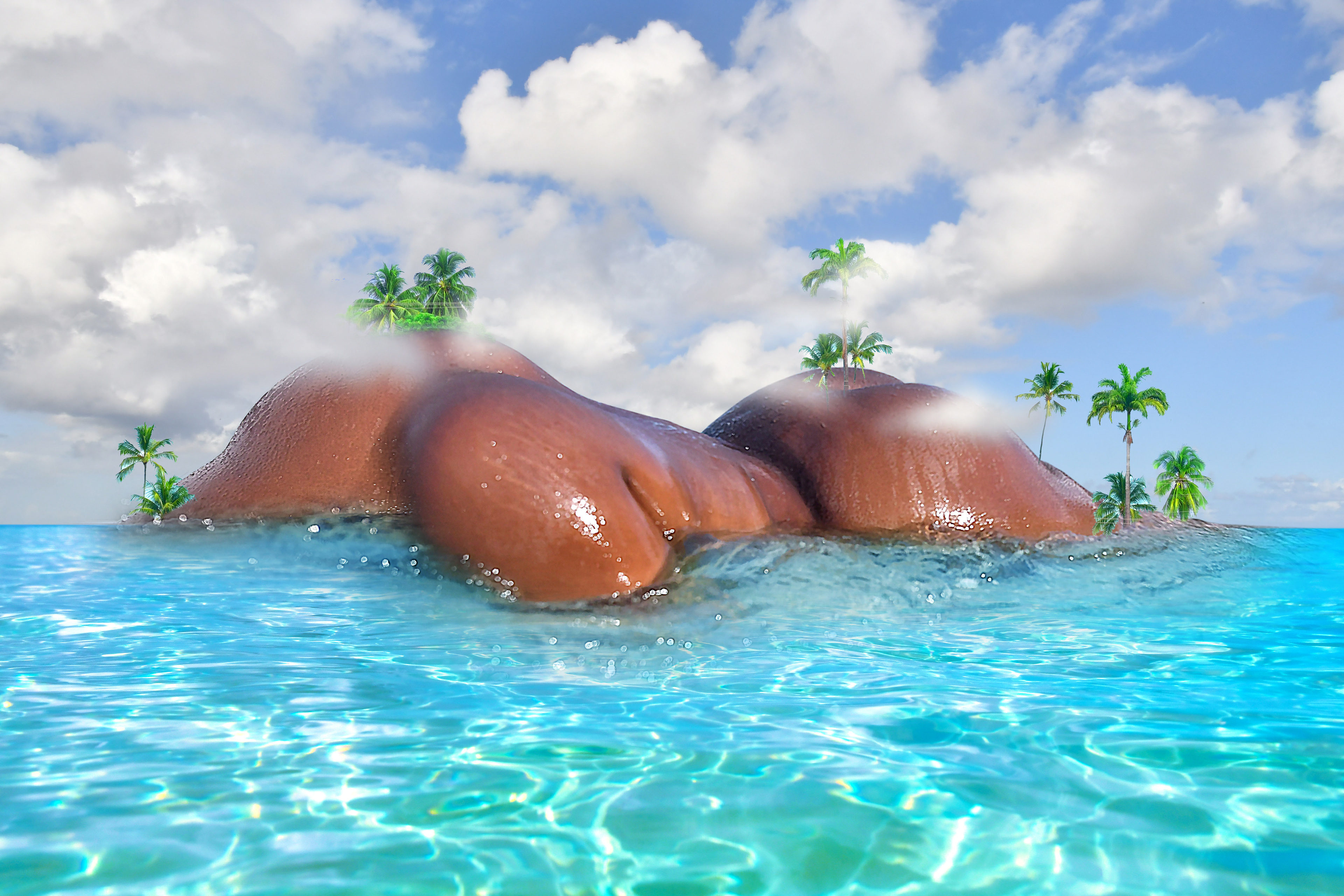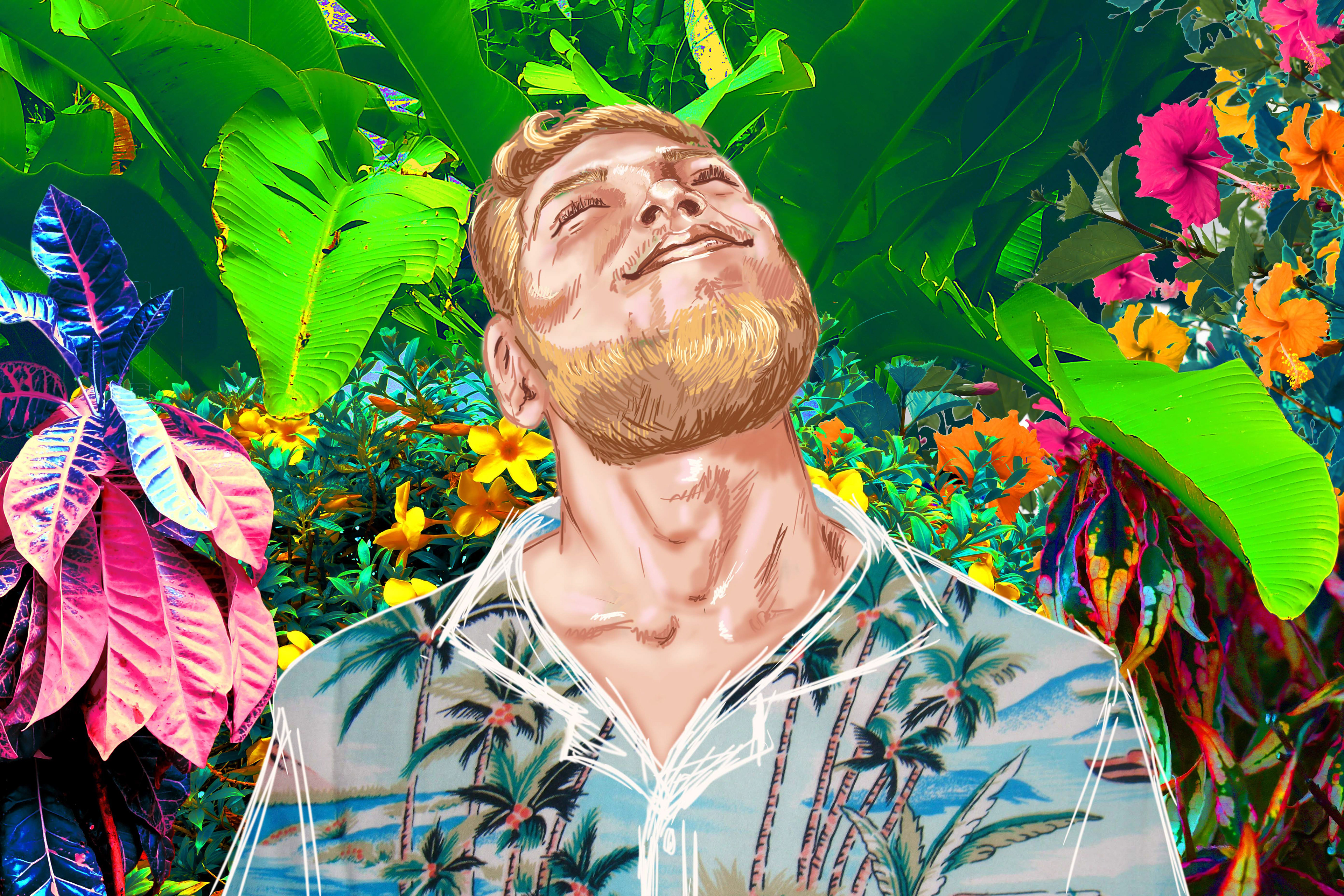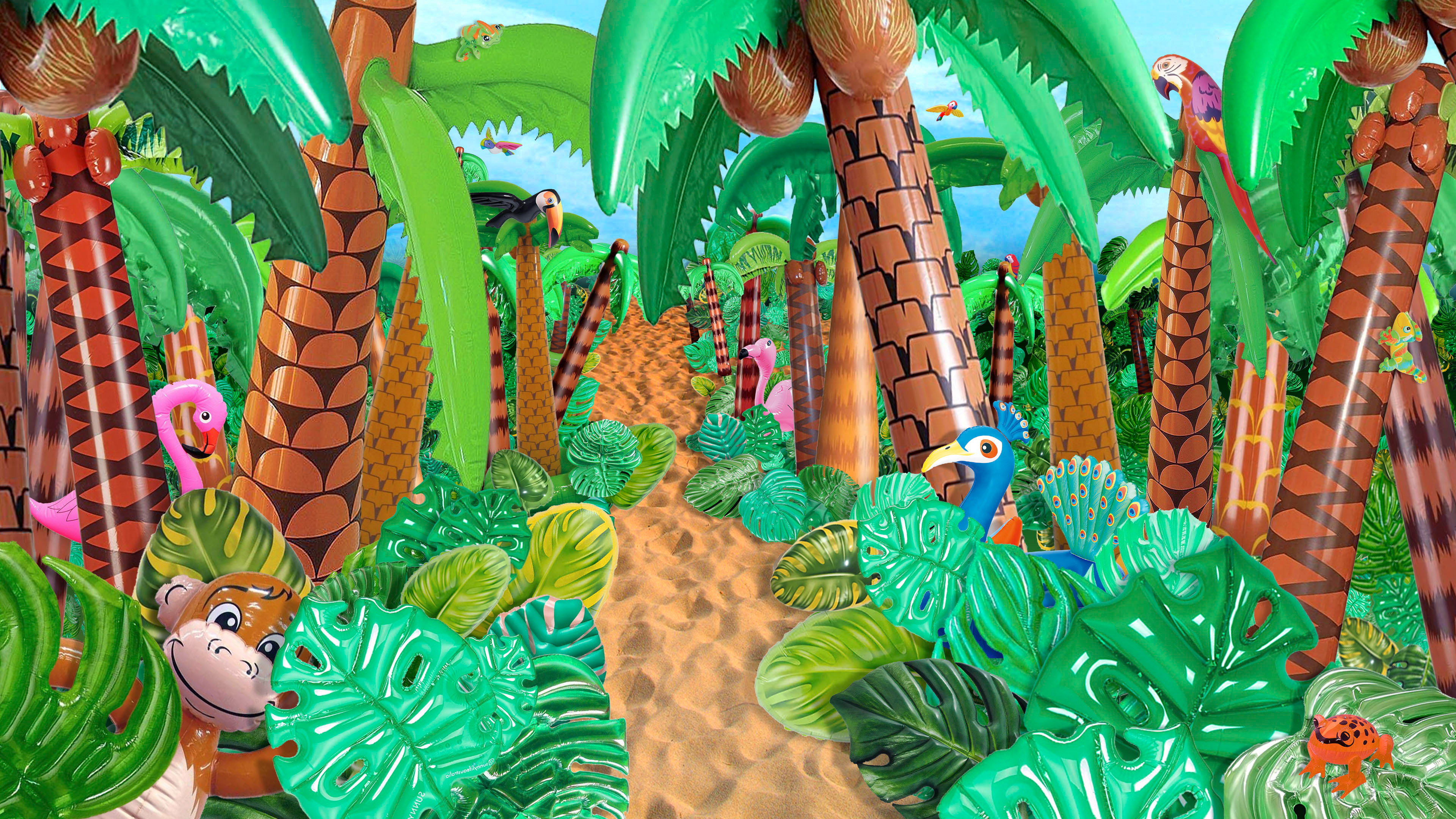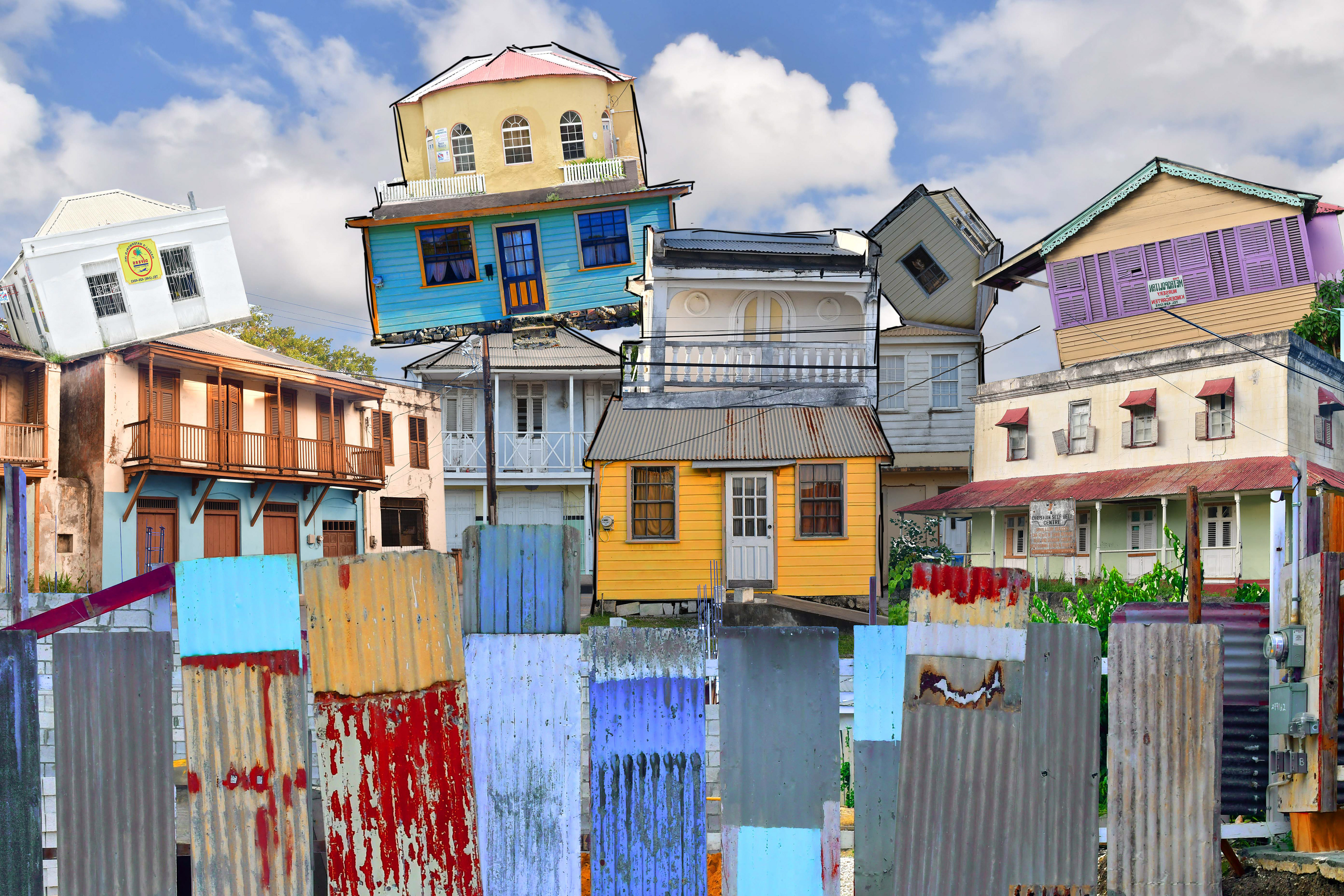 Paradise Experimentations
In progress portraits of the Island, the Tourist and the Citizen, Immersive viewing projections and other experiments.