Kia Redman is a Barbados-based creative professional. Having attained her BFA in Studio Art with first-class honours from the Barbados Community College in 2017, Kia has since participated in shows, residencies and screenings across the Caribbean, North America, Europe and China. 
She works as a camera operator at Bajans in Motion and a videographer for Acute Vision Inc. Through her passion for the moving image, Kia freelances as an illustrator and animator and incorporates the colours, behaviours and vibrancy of her home into the dynamic multimedia style that informs her work both digital and physical. 
Laced with a deceptively probing levity, Kia's work unveils alternative perspectives on history, culture and belonging through unexpected and at times conflicting narratives centred around paradise, the environment and contemporary Caribbean identities.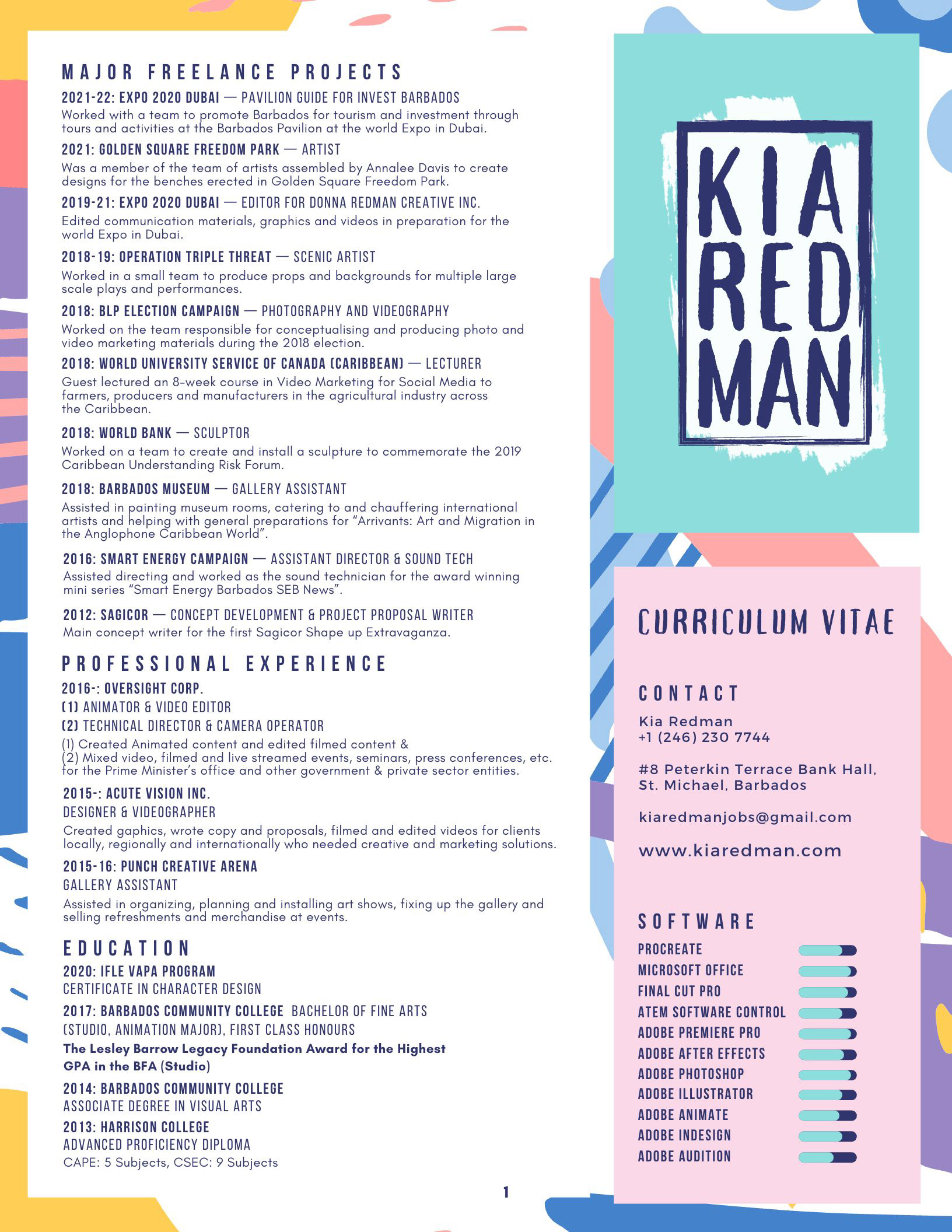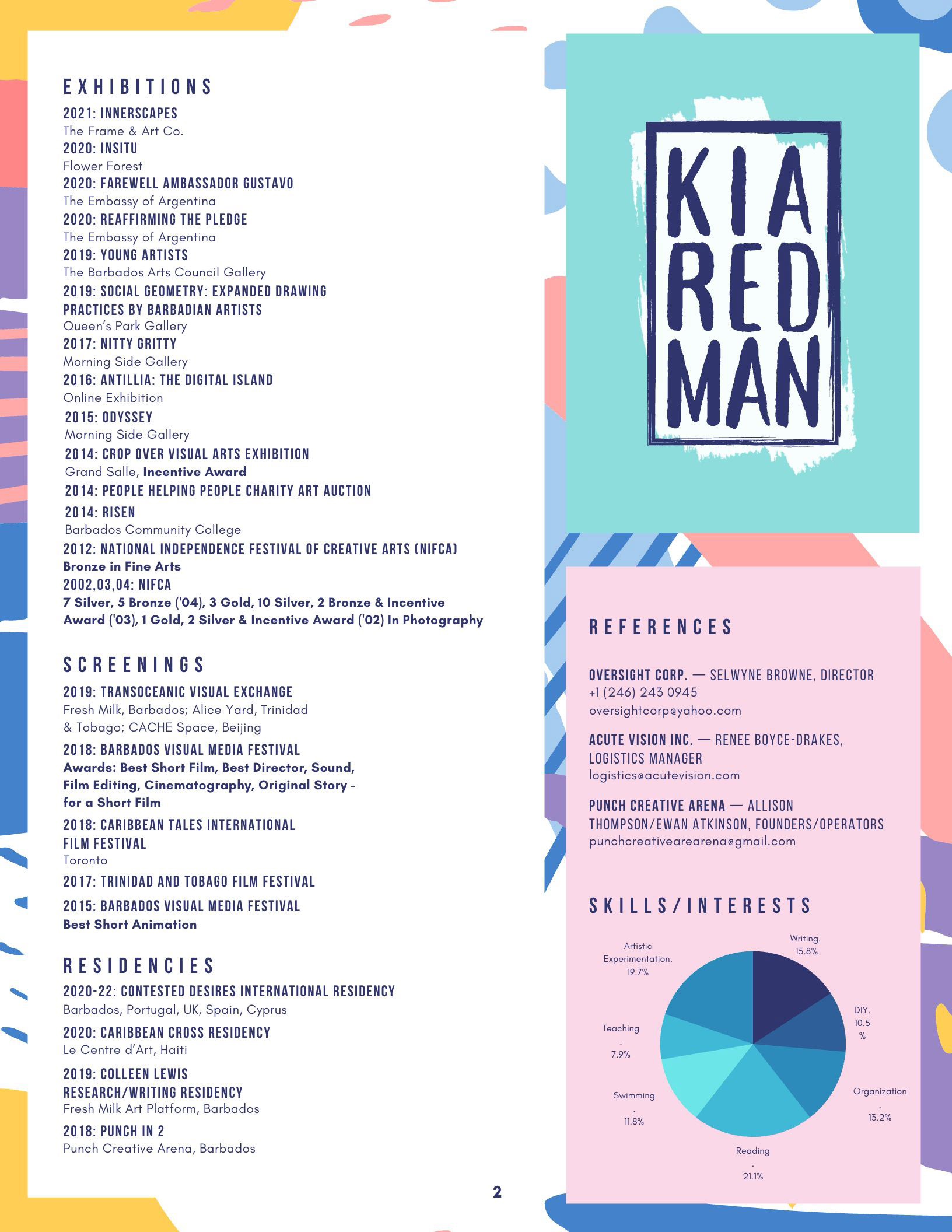 The goal of my artistic practice is to foster a deeper understanding of the world in which I find myself. Through sharing these alternative perspectives, I hope to in turn inspire in my audience, an appreciation, acceptance and a sense of responsibility and ownership for the world which we call home. 
My work explores themes of contemporary identities, nationhood, cultural creation and erasure and documenting histories. The approach I take to these themes is often humourous yet deceptively insightful. Humour is a universally understood expression. It is one that once incited, is hard to control. It shocks and captivates making it the perfect tool to engage an audience and keep them entertained long enough to delve deeper.
The techniques I typically use in my work are multi-disciplinary. I prefer to consider what a concept needs rather than basing an idea around a particular medium or technique. Over time, I have found that video art allows me the freedom to experiment with various media and provides a platform for continual self-education.
Through sculpting, painting, photography, sound design, video, digital collage and whatever other skillset is deemed necessary, my methods typically manifest as a dynamic mixed animation style that reflects the colours, behaviours and vibrancy of my Caribbean home. Ultimately, using these themes, approaches and tools, I translate the woes and wonders of the world around me into quirky, captivating and probing analyses of the past's influence on the present and the present's possibilities for the future.